By AJ Nelson, WHoopDirt.com staff writer
Congratulations to the following coaches who have been selected as the Week 12 WHoopDirt.com Coach of the Week presented by Capital Elite Agency. These coaches are now eligible to receive the WHoopDirt.com National Coach of the Year Award presented by Capital Elite Agency which will be announced at the conclusion of the 2021-22 college basketball season.
This is the third season that WHoopDirt.com has run the Coach of the Week and Coach of the Year programs. The list of 2021-22 Coach of the Week winners, as well as previous Coach of the Year winners can be found below this week's recipients.
To nominate coaches for future weeks, please email [email protected] with your selection(s).
The Week 12 winners are:
---
NCAA DI: Niele Ivey – University of Notre Dame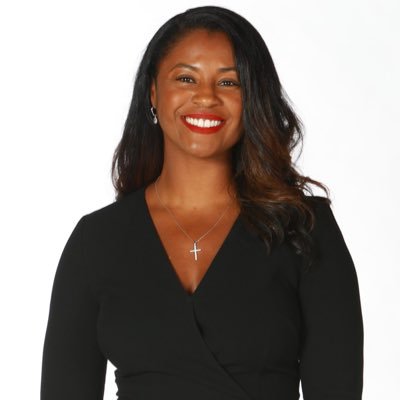 Coach Ivey led Notre Dame to a pair of double-digit conference victories this week, as the Irish improved to 16-4 (7-2 ACC) on the season. No. 20 Notre Dame kicked off a four-game homestand with a matchup against Syracuse on Thursday. The Fighting Irish used a 30-point fourth quarter to pull away from the Orange and seal an impressive 83-62 triumph. Returning to the floor on Sunday, Notre Dame was able to avenge its January 20 loss to Boston College, coming away with a 74-61 victory in the rematch. The Irish will look to move to a perfect 10-0 at home on the campaign when they host No. 3 NC State at 7 PM tonight.
---
NCAA DII: Kim Stephens – Glenville State College
The top-ranked team in the nation remained unbeaten this week, as Coach Stephens guided the Lady Pioneers to another pair of 30+ point victories. Glenville State hosted Alderson Broaddus on Wednesday, jumping out to a 48-21 halftime lead en route to a 91-55 triumph. Back in action on Saturday, the Lady Pioneers outscored Notre Dame College 50-19 in the second half of a 90-48 victory. Now 18-0 (13-0 MEC) on the season, Glenville State has picked up 10 of its wins (and 5 of its last 6) by at least 30 points. The Lady Pioneers will look to continue overpowering their competition when they visit Fairmont State on Wednesday evening.
---
NCAA DIII: Juli Fulks – Transylvania University
Coach Fulks' squad put on two stifling defensive performances this week, as the Pioneers remained perfect on the season. No. 3 Transylvania began its week with a dominant 64-36 victory over Manchester, holding the visitors to just 14 second-half points. The Pioneers came away with nearly an identical result on Saturday, limiting Bluffton to only two field goals in the second-half of a 63-36 triumph. Transylvania has now held three of its last five opponents to exactly 36 points, and has allowed fewer than 50 points eight times this season. Now 16-0 (8-0 HCAC) on the season, the Pioneers close out a three-game homestand on Wednesday, when they match up against Franklin.
---
NAIA: Chad Folsom – Benedictine College (KS)
Coach Folsom's Benedictine squad won two pivotal conference matchups this week, including one over a ranked opponent. The Ravens started the week off on the right foot, forcing eight first quarter turnovers and jumping out to a big lead over Evangel, eventually coming away with a 73-56 victory. Returning to action on Saturday, Benedictine faced off against No. 12 Clarke, who entered the matchup a perfect 12-0 in conference play. The Ravens trailed by 11 at halftime, but used a huge third quarter to take the lead before Clarke rallied back to force overtime. Benedictine was able to pick up the victory in the extra period, extending its winning streak to four with the 66-64 triumph. Now 17-6 (9-4 Heart) on the season, the Ravens' next contest comes at home against Central Methodist on Thursday.
---
JUCO: Randy Rogers – College of Southern Idaho
Coach Rogers' Golden Eagles picked up two hard-fought victories this week, extending their winning streak to 19 games. No. 5 College of Southern Idaho faced off against then-No. 22 Salt Lake Community College twice this week, first taking them down by a score of 69-63 at home on Tuesday. In Salt Lake City on Saturday, the Golden Eagles were able to eke out a 52-49 victory to improve to 22-1 (11-0) on the campaign. CSI has not lost since November 13th, and has taken 15 of its 22 victories by double-digits. The Golden Eagles are back in action on Wednesday, when they travel to take on USU Eastern.
---
2021-22 HoopDirt.com / Capital Elite Agency Coach of the Week Winners
NCAA DI: Anita Howard – Georgia Southern University
NCAA DII: Caleb and Nicole Neiman – Kentucky Wesleyan University
NCAA DIII: Courtney Burns – Mitchell College (CT)
NAIA: Janis Beal – The College of Idaho
JUCO: Mike Seney – CCBC Essex
NCAA DI: Shereka Wright – Texas Arlington
NCAA DII: Steve Gomez – Lubbock Christian University (TX)
NCAA DIII: Dan Nagle – Nichols College (MA)
NAIA: David Smalley – University of Rio Grande (OH)
JUCO: Stephanie Murphy – Coahoma CC (MS)
NCAA DI: Jose Fernandez – University of South Florida
NCAA DII: Steve Gomez – Carmen Dolfo – Western Washington University
NCAA DIII: Sasha Santimano – Bowdoin College
NAIA: Jeff Hans – Thomas More University
JUCO: Patrick Cunningham – Arizona Western College
NCAA DI: Ty Grace – Howard University
NCAA DII: Carrie Eighmey – University of Nebraska at Kearney
NCAA DIII: Brian Morehouse – Hope College
NAIA: Bryon Lawhorn – Bryan College
JUCO: Jeremy Thompson – Monroe College-Bronx
NCAA DI: Nell Fortner – Georgia Tech
NCAA DII: Emilee Thiesse – Minnesota State University, Mankato
NCAA DIII: Michelle Ferenz – Whitman College
NAIA: Jesse Ford – Indiana University Northwest
JUCO: Marbely Montas – Union County College
NCAA DI: Joni Taylor – University of Georgia
NCAA DII: Jason Burton – Texas A&M Commerce
NCAA DIII: Kole Vivian – Marietta College
NAIA: Courtney Boyd – Clarke University
JUCO: Rich Cooper – Rowan College South Jersey-Gloucester
NCAA DI: Dawn Staley – University of South Carolina
NCAA DII: D2 winter break – no games played
NCAA DIII: Todd Kent – UC Santa Cruz
NAIA: Not enough games played (winter break + COVID cancellations)
JUCO: Not enough games played (winter break + COVID cancellations)
NCAA DI: Robin Pingeton – University of Missouri
NCAA DII: Michael Madrid – Texas A&M Kingsville
NCAA DIII: Deena Applebury – University of Mary Washington
NAIA: Dan Davis – Grace College
JUCO: James Frey – South Georgia Tech
NCAA DI: Wes Moore – North Carolina State University
NCAA DII: Tony Hobson – Fort Hays State University
NCAA DIII: Sarah Lombard – Hartwick College
NAIA: Hannah Moeller – Mid-American Christian University
JUCO: Penny Belford – Pensacola State College
NCAA DI: Jeff Walz – University of Louisville
NCAA DII: Cedric Baker – Savannah State University
NCAA DIII: Alison Montgomery – Bates College
NAIA: K.C. Basset – Sterling College
JUCO: Letitia Hughley – Mott Community College
NCAA DI: Kelly Rae Finley – University of Florida
NCAA DII: Jeri Porter – Francis Marion University
NCAA DIII: Mike Miller – Messiah University
NAIA: Anji Weissenfluh – Eastern Oregon University
JUCO: Stephen Perry – Owens Community College
---
All-time WHoopDirt.com Coach of the Year winners:
Division I
Division II
Division III
NAIA
JUCO
---
Capital Elite Agency provides college basketball coaches in the country with counsel, advocacy, interview preparation, and contract negotiation. Our goal is to be a trusted agent and advisor for every step a college basketball coach takes throughout their professional journey. Visit us at www.capitaleliteagency.com to learn more about how we may be able to help you "Prepare to Advance" in your career.
Capital Elite Agency Social Media Handles:
Twitter: ​@CapEliteAgency / @chadeodonnell
Instagram: ​@capitaleliteagency
WHoopDirt.com is the largest website in the country dedicated specifically to women's college basketball coaching news, jobs, and rumors at all levels. WHoopDirt.com brings a unique insider perspective to the world of college basketball coaching – it was founded by college coaches as a way to help the college basketball community stay informed of what is going on in the coaching profession.