by Tony Perotti | Just Play Sports Solutions | Analytics Academy
The UCLA Bruins had an impressive 2019-2020 season culminating in a 26-5 record heading into the NCAA Tournament. Unfortunately, Covid-19 ended everyone's season. Freshman guard Charisma Osborne was a starter on that excellent team, averaging 12.2 points per game. She ranked third on the team in scoring and second in rebounding while averaging the third-most minutes for the Bruins. For the Bruins to repeat that success in 2020-2021, Osborne would need to take her production to the next level. Just Play's Player Overview Report gives a good feel for Osborne's impact on the Bruins in her first season in Westwood.
Osborne, now a more-experienced sophomore, has turned herself into a floor leader for the Bruins. She has raised her game when her team absolutely needed her to. UCLA has had to work hard to reach the 10-2 record they currently hold. The Bruins have battled injuries (to the extent they had to postpone a game) and Covid-19, but the constant has been the improved play of Charisma Osborne.
---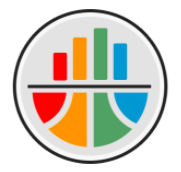 Have a question about how the statistics in this article apply to your team? Sign up for a free 30-minute demo on our analytics tools here.
This season, Osborne has increased her production in scoring, assists, steals, and minutes. She leads the Bruins in scoring at 19.3 PPG, assists at 3.8 APG, and minutes played at 34.4 MPG. She has also raised her three-point percentage from 33.3% in 2019-20 to 39.5% in 2020-21. Her improvement and willingness to shoulder the load left by Japreece Dean upon graduation is one of the main reasons the Bruins are ranked in the top five nationally.
The Bruins have a 36-7 record over the season and a half with Charisma Osborne in the lineup. If her improvement from last season to this season is any indicator, the Bruins will only continue to get better with Osborne leading the way. You may want to invest in the UCLA Bruins the rest of this season and in the future because they are trending up.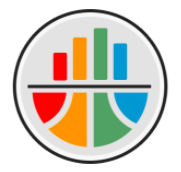 To see more in-depth statistics and how to apply their use, visit Just Play's Analytics Academy
.
Tagged with:
Analytics
Analytics Academy
Charisma Osborne
Cori Close
Hoop Insights
Just Play Solutions
Player Overview Report
UCLA