by Tony Perotti | Just Play Solutions | Analytics Academy
Pat Summitt famously quoted, "Offense sells tickets, defense wins games, and REBOUNDING wins championships." This mantra has always been a very important part of the Tennessee Lady Vols program, no matter the coach. This season is no different. Coach Kelli Harper's Tennessee Lady Vols are ranked seventh in the nation in total rebounds and 30th in the nation in offensive rebounds. This is a staple for the Lady Vols as 11 of 13 players measure 6 feet tall and above. This superior size and length at every position allows Tennessee a rebounding advantage over most opponents.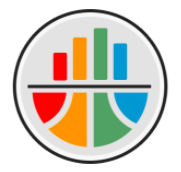 Have a question about how the statistics in this article apply to your team? Sign up for a free 30-minute demo on our analytics tools here.
Rebounding percentage is not often referenced, but nonetheless is an important statistic when it comes to maximizing possessions and winning basketball games. Referring to JustPlay's Analytics Academy, we can figure out the formula to define Offensive Rebounding Percentage. The formula is the total offensive rebounds / total offensive rebounds plus opponents' total defensive rebounds. This statistic measures the number of offensive rebounds secured vs the number of total chances to secure an offensive rebound.
Using the Offensive Rebounding Percentage, we can get a real sense of how many offensive rebounds a team actually gets as a percentage of opportunities. For example, a team like Troy is ranked second in the nation in total rebounds per game at 50.3 and ranked second in offensive rebounds per game at 18.7. Troy's actual offensive rebound percentage is 39.6% which is very good but only ranked 17th in the NCAA. What we can learn here is that some teams that have a lot of offensive rebounds may have more chances to secure offensive boards due to a lower shooting percentage (Troy is ranked 102nd in field goal % at 42.1%) and/or a faster-paced game (Troy leads the nation in pace at 84.5 possessions per game).
On the other hand, Tennessee is ranked seventh in the nation with 46.7 rebounds per game and ranked 30th in offensive rebounds per game at 15.2. The difference here is that Tennessee is 10th in the nation in offensive rebounding percentage at 41.6. Tennessee is also ranked 35th in the nation in field goal percentage at 45.6% and ranked 197th in pace at 71.4 possessions per game. Tennessee plays at a slower pace and shoots a higher field goal % which means fewer opportunities for offensive rebounds than Troy and that Tennessee maximizes their opportunities for second-chance points.
The Tennessee Lady Vols are continuing a tradition of efficient offense with a huge emphasis on second-chance shooting opportunities by crashing the offensive boards. They will be using this method to try to lock down another championship for the storied program.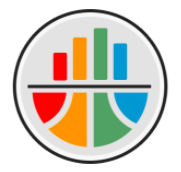 To see more in-depth statistics and how to apply their use, visit Just Play's Analytics Academy
.
Tagged with:
Analytics
Analytics Academy
Hoop Insights
Kellie Harper
OREB &
Pat Summitt
Rebounding Percentage
Tennessee