by Tony Perotti | Just Play Solutions | Analytics Academy
The Louisville Cardinals have ascended to the number one spot in the polls by consistently winning the battle beyond the three-point arc. Coach Jeff Walz and his Louisville Cardinals are 13-0 on the season and have only gotten better since entering ACC league play. A big reason for the Cardinals' success is the impact and importance of the three-point shot on today's game.
The Cardinals rolled through non-conference play going 7-0 and winning games by an average of 31 points a game. Much of their non-conference success was created by dominating their opponents inside and in transition while shooting a very average 31.4% (49/156) from beyond the three-point arc. However, over the first six games of ACC play, Louisville has completely outmatched their opponents from three. Louisville's three-point attack has been led by freshman Hailey Van Lith and junior Kianna Smith. The duo has shot a scorching 46% (30/66) from beyond the arc during conference games.
---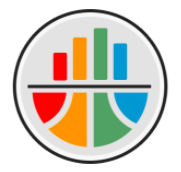 Have a question about how the statistics in this article apply to your team? Sign up for a free 30-minute demo on our analytics tools here.
With Van Lith and Smith leading the way, the Cardinals have shot an incredible 42.1% (53/126) from three during ACC play. But shooting the ball well from three is only part of the equation to Louisville's success. The Cardinals have also improved defensively. During non-conference play, Louisville did a fine job defending the three by allowing their opponents to shoot 26.0% (34/131). But during conference play, we have seen Coach Walz's team lock down their ACC opponents by allowing a dismal 20.8% (22/106) from three.
---
What makes this Louisville team special is that they have found a way to improve and evolve as the season has progressed. Shooting lights out from three along with a stingy three-point defense is a winning combination.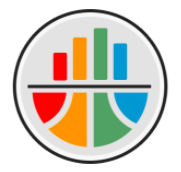 To see more in-depth statistics and how to apply their use, visit Just Play's Analytics Academy
.
Tagged with:
Analytics
Analytics Academy
Hoop Insights
Jeff Walz
Just Play
Just Play Solutions
Louisville