By Tony Perotti
The Middle Tennessee State Blue Raiders have begun the Conference USA season 4-0 behind the nation's leading scorer Anastasia Hayes. The transfer from Tennessee is scorching the nets for an average of 28.6 PPG. At 5'7", you may think the three-point shot is a big piece of her game and part of the reason for her incredible scoring output, but you would be wrong. Hayes is a monster on the inside!
Hayes has made only nine three-pointers this season in nine total games. She has made 80 two-point baskets. Of her 185 shots on the season, 135 have been attempted from inside the paint (73%). These are more like numbers you may see from a dominant post player like 6'5" Charli Collier from Texas. Collier is attempting 79% of her shots from inside the paint.
One difference for Hayes is her success rate. Hayes is connecting on 53.3% of her two-point field goals overall and 56.3% of her paint attempts. These are incredibly good numbers for a small guard. Hayes is operating with an overall field goal percentage of 48.1%, an effective field goal percentage of 50.5%, and a true field goal percentage of 58.4%.
The other significant difference for Hayes is her ability to get to the free-throw line. She has a total of 114 free throw attempts in nine games. She is getting to the free-throw line almost 13 times per game. The next closest is Arkansas's Chelsea Dungee at about seven attempts per game.
---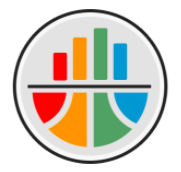 Have a question about how the statistics in this article apply to your team? Sign up for a free 30-minute demo on our analytics tools here.
The most important statistic for Hayes' game is Free Throw Rate. Hayes has a FT Rate of 61.6, which is a high mark for a guard. For a non three-point shooter, this is an efficient way to score points. Hayes is making 61% of her free-throw attempts which equates to about 1.2 points per possession each time she reaches the free-throw line.
Anastasia Hayes is leading the NCAA in scoring this season the old-fashioned way. She is making a high percentage of two-point field goals and making most of her three-pointers as well as "and-ones" from the free throw line. She can easily be a 30-point per game scorer with a little more success from the free-throw line without changing a thing about her game. Opponents may want to make sure they keep their hands off of this 5'7" inside scoring threat.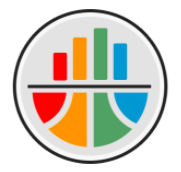 To see more in-depth statistics and how to apply their use, visit Just Play's Analytics Academy
.
Tagged with:
Analytics Academy
Anastasia Hayes
Effective Field Goal Percentage
EFG
FT Rate
Hoop Insights
Just Play Solutions
MTSU