I love using our Dish shooting machine as another coach during our small group and individual player workouts. Not only do we use our CT as a rebounder, but we also move it around to serve as an additional passer. Checkout the drill breakdown below.
---
Post Player development Drill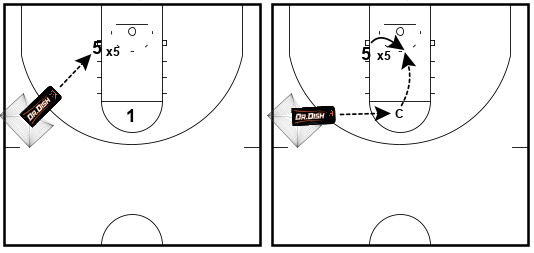 Place the Dr. Dish on the wing, behind the three-point line.
Begin with the player on the block, facing the Dish.
The first pass goes to the player posting up on the block.
On the catch, the player uses a post move to score it.
The second pass goes to coach at the free throw line.
On the pass to the coach, the post player leg whips and seals the defender to then receive a high-low pass from the coach.
Finish with a score at the rim.
---