NCAA LiveStats / Just Play Press Release
Starting this college basketball season,
Just Play Sports Solutions
will be powered by NCAA LiveStats, the official data collection software of collegiate sports, providing the fastest and most reliable statistics on the market. This integration with NCAA LiveStats will provide 
Just Play clients
 with access to more advanced data than ever before to give them an extra assist in their scouting and coaching. Coaches will have the ability to drill down into situational analytics, shot charts, opponent reports, self analysis, line-up analysis and more.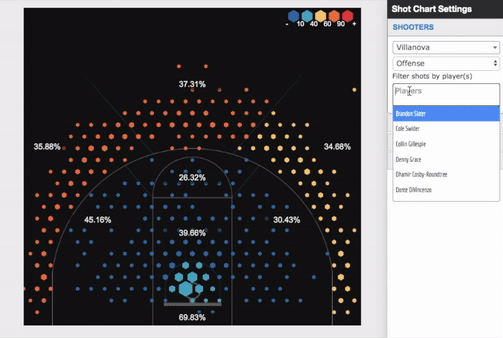 "Transitioning to NCAA LiveStats will be a no brainer for our program," says Kevin Cullen, Director of Technology for Duke Men's Basketball. "The depth of data in combination with the flexibility of Just Play's system will deliver deeper analytics and insights for our staff. This partnership is huge for programs that choose to take advantage of both platforms." Just Play works with over 500 teams at all levels of competition to provide a playbook and scouting platform that helps coaches better engage with their athletes. Their cutting-edge software allows coaching staffs to prepare faster and more effectively, regardless of their program's level and resources. "Having worked at both high-major and mid-major programs, this partnership is a huge opportunity for all of college basketball," says Adam Bauman, Director of Basketball Operations for Alabama Men's Basketball. "With NCAA LiveStats data, Just Play will provide all teams with the tools needed to compete at the highest level, without requiring a large staff to get it done." NCAA LiveStats debuted in 2018-19 and had widespread integration across all of college basketball, as more than 725 men's and women's teams in all three divisions adopted the software. The software is free to use for all NCAA-affiliated programs.
---
Interested in Just Play?
 Visit 
www.justplaysolutions.com
 to learn how Just Play can help you unlock more potential in your preparation.
Sign-up for NCAA LiveStats
. Visit 
www.ncaamanager.com
 to learn about the benefits of adopting NCAA LiveStats for collecting and organizing your program's data. Just Play clients using NCAA LiveStats will have access to advanced tools, including play-by-play and shot chart data, that are unavailable to users of other platforms. Tagged with:
Coaching
Coaching Tools
Just Play
Just Play Solutions
NCAA LiveStats
Scouting