by Tony Perotti
The Michigan Wolverines are off to a 7-0 start, riding a blistering hot offense. All-American candidate Naz Hillmon is leading the way, averaging 24.9 PPG, and Leigha Brown is right behind her at 19.4 PPG. As a team, Michigan is scoring 87.9 PPG which is good for tenth in the NCAA. The Wolverines are also third in the NCAA in Offensive Efficiency at a rate of 119.6 points per 100 possessions. Let's take a look inside these numbers and see why Michigan is having so much offensive success.
---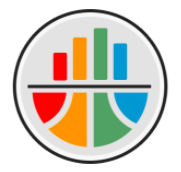 Have a question about how the statistics in this article apply to your team? Sign up for a free 30-minute demo on our analytics tools here.
The Wolverines are getting the shots they want using an inside-out approach led by Naz Hillmon on the inside and Leigha Brown on the outside. Michigan's field goal percentage on shots in the paint is 61%, and they're 43% from 3-point range. Their overall field goal percentage and Effective Field Goal Percentage are 53.9% and 59.8% respectively, both good for first in the NCAA. Michigan is also leading the NCAA in True Shooting Percentage at 63.4%. The Wolverines are getting good shots and making them! Their games against Wisconsin and Northwestern are a prime example of that.
Hillmon is scoring the ball at a 66% clip, with an EFG of 66% as she has zero 3-point attempts. She is also shooting 80.7% from the free throw line, averaging 8 attempts per game. Brown is shooting 65.4% from the field and 55.6% from the 3-point line. Her EFG is an incredible 71.8% and Brown's TS% is at 72.8. A look at their shot charts from the Wisconsin and Northwestern games gives us a visual representation of their incredible efficiency.
Hillmon and Brown account for 44.3% of Michigan's points and are leading the way in True Shooting Percentage for the Wolverines. If any teams in the Big Ten plan on stopping Michigan they had better have a plan for slowing down Naz Hillmon and Leigha Brown because these two are just getting buckets!
---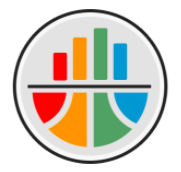 To see more in-depth statistics and how to apply their use, visit Just Play's Analytics Academy
.
Tagged with:
Analytics
Analytics Academy
Effective Field Goal Percentage
EFG
Hoop Insights
Just Play Solutions
Leigha Brown
Michigan
Naz Hillmon