In this Dr. Dish drill from Coach Tony Miller, simulate help defenders contesting the offense's finish at the rim while using the Dr. Dish CT away from the basket as a passer.
The patented swivel net technology on the Dr. Dish CT provides tons of opportunities to use the machine as a passer from different locations oon the floor! Check out the full drill breakdown below.
---
---
Contesting at the rim drill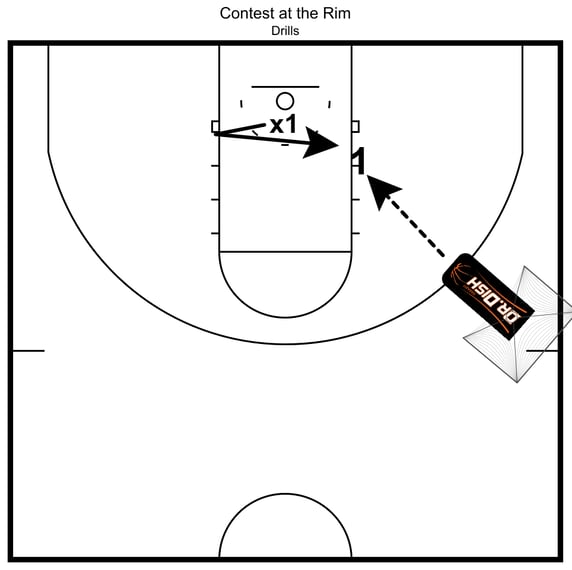 Position the Dish on the wing.
The offense posts up on the block, while the defender lines up under the basket.
On the pass from the Dish, the defender moves to touch the opposite block then comes back to contest the offense at the rim.